Fun Rangers is India's first S.T.E.A.M enabled preschool chain with the vision to create the emerging leaders of tomorrow. We are committed in impacting a synergy of skills, knowledge and values in our children to lend them their inner voice. Our globally recognized learning environment enables each child to realize their unique learning style, with our methodology helps them to discover their own creative and aesthetic potential.
We are committed in using the latest technologies for education beyond classrooms. Care, love and emotional security which underpin our ethos. Being responsible for the education of our youngsters is a privilege and we would be delighted to become an important part of our children's life.
Why We Are Better
World Class Infrastructure According To Child Security & Comfort
World Class Adult Child Ratio
Globally Recognized Emergent Curriculum "AVANT"
India's First S.T.E.A.M Enabled Preschool Chain
Bar Code Scanning & Face Recognition
Member Of Early Year Alliance U.K.
Member Of Highscope Foundation U.S.A
Qualified & Trained Teachers
Healthy & Fresh Fruit Include In Meal
Provides Daily Food, Menu Planned By Nutritionist
Life At Fun Rangers
Child First Policy
When you enroll your child at Fun Rangers, you will be assured of uncompressible care and love at your very first visit to the school.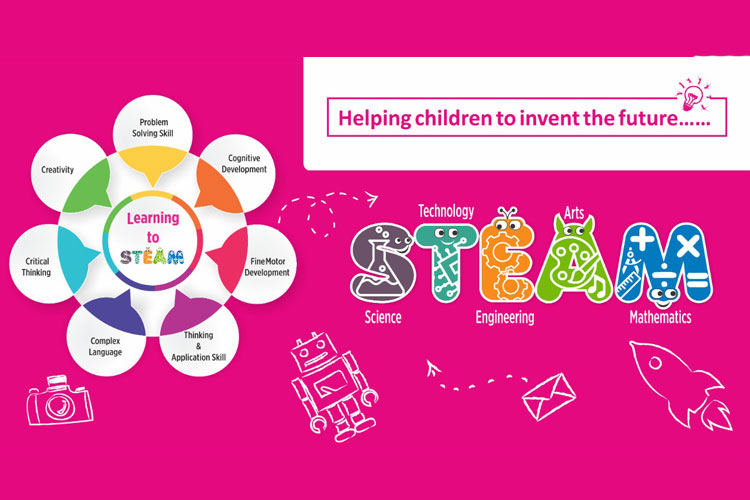 From Early Year To STEAM Learning
Helping children to invent the future We want children to imagine a world of infinite possibilities through our new approach to teaching.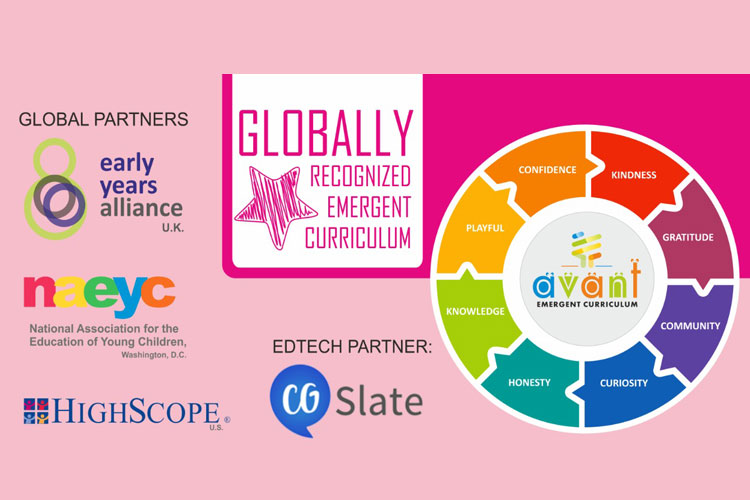 AVANT
Our Research based globally recognized emergent curriculum "AVANT", which is an amalgamation of Emergent Curriculum and High Scope learning style from U.S.
Life Skill
In a constantly changing environment, having life skills is an essential part of being able to meet the challenges of everyday life. "Look at everything as an opportunity to teach and to learn".
Interactive Classroom
Technology is widening horizon & undeniably becoming a necessity of our everyday life. Hence, all our class-rooms are equipped with Smart Learning Solutions (Tablet lab & Projectors).
Role Play
Young children are curious little individuals who learn by imagining and doing and one of the tools that helps satisfy this curiosity is pretending, exploring, discovering and learning by play.
Parent Testimonials
Best Teachers,ambiance of school is very colorful which is the attractive part of the school The Best School in Indirapuram.
Manish Arora
Privileged to witness the change being envisioned by "Fun Rangers" in the filed of elementary learning for kids. Very informative and insightful session conducted and the Speakers threw lot of light into the head work done to bring this to table. We as parents are very confident of sending our kids to the school and share learning and fun filled moments with knowledge faculty.
Prabha Sharma
Though it has been re branded from Petals to Fun Rangers, but the school is judged based on staff, teachers and the values, they delivered to new buds. Their efforts are only decides children growth path. I wish them to keep up their spirits !!
Lokesh Gupta
My daughter Vanya is studying in Fun Rangers. There is lot of improvement in her writing skills. I am very much satisfied with her performance. Special thanks to lovely mam, she really works hard with the kids.
Neha Sharma
HIGHLY RECOMMEND THIS SCHOOL! The staff of teachers is one of the best in the area. The school provides a safe, loving and secure environment. Our children absolutely love attending this school. Thank you so much Team of Fun Rangers.
Manoj Kumar Singh
If you are looking for a school pertaining to your child's overall development then this is the right place. Fun Rangers delivers what they claim – " Growth with a Difference". Their activities, teaching methods and the teachers are at par. Kudos to Fun Rangers for the fabulous job that you are doing. I am glad I chose Fun Rangers as my son's first school.
Sudeepta Chakroborty
Franchise Testimonials
Being a new franchise partner, I need all the help and support, I could get. The franchise team at FUNRANGERS not only provide the road map to success but also guided me at every step of the way.
Mr. Sameer Mathur
Noida 122 ( Uttar Pradesh )
We feel proud to be associated with FUN Rangers Group of Preschools. The support that we have been receiving from the Fun Rangers Head office and team, right from day one, is helping us in our school's progress.
Mr. Shivesh Srivastava
Dwarks Sector 23 ( New Delhi )
Being a part of Fun Rangers School, we never felt a different branch. Their Globally recognised emergent curriculum ÄVANT "is universal. They follow a completely new curriculum and early year S.T.E.A.M learning which gets revised every year with the advancement. Their 360° support system and more than 100 admission enquiries in a year are unbeatable.
Mr. Vinay Raja
Fun Rangers Marathahalli
I was very impressed with FUN Rangers' unique concepts (Tab Lab, Life Skill Lab & S.T.E.A.M) It was very difficult for me to take the decision but now as i am doing good as a franchisee and felling glad on my decision.
Ms. Smriti Shukla
Fun Rangers Ambikapur
The support and help from Fun Rangers Head office is just unparalleled. Everything that was promised and then some!
Mr. T. Sudhakar Reddy
Fun Rangers Saidabad
I would highly recommend to any potential franchisee The Fun Rangers! It works great and they delivered everything as promised!
Mr. Patita Paban Patro
Fun Rangers- Kaniga Vihar